Bong Ramilo
Executive Officer // Creative Producer
Christian (Bong) Ramilo has worked in community arts and cultural development for more than thirty years. Since coming to Australia in 1986, he has used diverse approaches, including the Theatre of the Oppressed and interactive digital media, in working with diverse communities to make and share art.
He is committed to working with communities to democratise the means of cultural production and distribution. He is the 2018 recipient of the Australia Council Ros Bower Award, which "acknowledges the achievements of an artist or arts worker who has made an outstanding and sustained contribution to community arts and cultural development".
---
Anna Weekes
Executive Officer
Anna Weekes has a Community Arts and Cultural Development background, working both in Australia and internationally on community-directed arts projects for social justice. Anna has previously worked in Cambodia for 18 months with a local art and social wellbeing NGO, and in Vanuatu working with a group of women to nurture and support their ideas on women's community development projects.
Read more
---
Leisa Govan
Executive Officer // Finance
Leisa has worked both overseas and at home in Australia doing accounts in a range of organisations and fields. Leisa's involvement with Darwin Community Arts began in Malak with the "My Sisters' Kitchen' project, participating and volunteering. Happily an opportunity came up to work with DCA in the accounts area.
---
Amina McConvell
Executive Officer // DCA
Creative Producer // Arts Access Darwin (Free Space Studio)
Studio & Gallery co-Manager @ UNTiTLED gallery + studio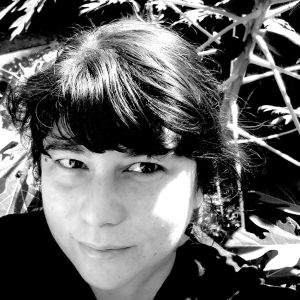 Amina McConvell is an artist, curator, and community arts worker who lives in Darwin and often enables cross-cultural exchanges between artists in the Northern Territory and South East Asia in her role as the creative producer of Asia in Darwin. Amina also works at Darwin Community Arts as the creative producer of Arts Access Darwin and is the founder and director of the Free Space Studio a visual arts studio for artists with intellectual disabilities in Darwin.
---
Tarzan JungleQueen (McDonald)
Marketing Manager // Screen Print Facilitator
Studio & Gallery co-Manager @ UNTiTLED gallery + studio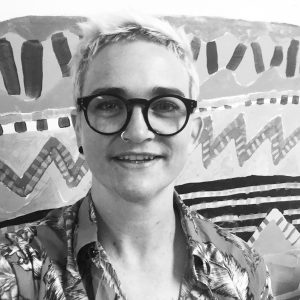 A multi-disciplinary, queer artist, Tarzan Jungle Queen blends design, photography, screen printing and film to create pieces focused on the interrogation, deconstruction, and reconstruction of the concepts of 'the self', gender, sexual identities, and environmental topics.
Tarzan runs their own Graphic Design and Screen Print business 'Tarzan Design Jungles', while also working at Darwin Community Arts as the Marketing Manager //  Studio & Gallery co-Manager. For many years Tarzan was a facilitator at Free Space Studio (Arts Access Darwin). They also work regularly at Charles Darwin University as the Print Technician, assisting students in the screen print studio.
---
Nadine Lee
NT Regional Arts Manager
---
Maria Kroes
Volunteer Co-ordinator // Facilitator
---
Tania Lieman Creative
Producer // CemeNTworx Community Theatre Program
Tania Lieman is an actor/director/theatre-maker/producer working across the spectrum of theatre and performing arts including community cultural development. She has worked with numerous Territory based arts companies and organisations as an actor, collaborator and arts administrator over 25 years in Darwin. Tania is a former Artistic Director of Darwin Theatre Company and is currently Creative Producer of CemeNTworx Theatre and Performing Arts Program at Darwin Community Arts Inc.
---
Allan Murphy
Facilitator // World Mix Band @ Bagot