Bong Ramilo
Executive Officer // Creative Producer
Christian (Bong) Ramilo has worked in community arts and cultural development for more than thirty years. Since coming to Australia in 1986, he has used diverse approaches, including the Theatre of the Oppressed and interactive digital media, in working with diverse communities to make and share art.
He is committed to working with communities to democratise the means of cultural production and distribution. He is the 2018 recipient of the Australia Council Ros Bower Award, which "acknowledges the achievements of an artist or arts worker who has made an outstanding and sustained contribution to community arts and cultural development".
---
Anna Weekes
Executive Officer
Creative Producer – DCA Rural program (ART OUT)
Anna Weekes has a Community Arts and Cultural Development background, working both in Australia and internationally on community-directed arts projects for social justice. Anna has previously worked in Cambodia for 18 months with a local art and social wellbeing NGO, and in Vanuatu working with a group of women to nurture and support their ideas on women's community development projects.
Read more
---
Amina McConvell
Executive Officer
Creative Producer – Arts Access Darwin (Free Space Studio)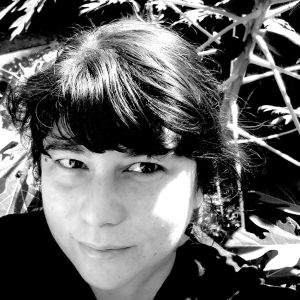 Amina McConvell is an artist, curator, and community arts worker who lives in Darwin and often enables cross-cultural exchanges between artists in the Northern Territory and South East Asia in her role as the creative producer of Asia in Darwin. Amina also works at Darwin Community Arts as the creative producer of Arts Access Darwin and is the founder and director of the Free Space Studio a visual arts studio for artists with intellectual disabilities in Darwin.
---
Leisa Govan
Executive Officer // Finance // Regional Arts Fund (NTRA)
Leisa has worked both overseas and at home in Australia doing accounts in a range of organisations and fields. Leisa's involvement with Darwin Community Arts began in Malak with the "My Sisters' Kitchen' project, participating and volunteering. Happily, an opportunity came up to work with DCA in the accounts area.
---
Tarzan JungleQueen (McDonald)
Marketing & Promotions Darwin Community Arts
Venue Manager – UNTiTLED gallery+studio
Creative Producer – UNTiTLED gallery+studio
A multi-disciplinary, queer artist, Tarzan uses graphic design, photography, collage, screen print and film as their main mediums. Their work has been exhibited locally, interstate, and internationally (Jogjakarta and France), and their practice has been featured in various publications.
Tarzan runs their own Graphic Design and Screen Print business Tarzan Design Jungles. They are currently also employed by Artback as the Traveling Artist in residence – running screenprint workshops in remote communities around the Northern Territory.
---
Georgia Glen
Venue and Assets Manager
Membership and Volunteers Coordinator
Creative Producer – Intermingle (art and ecology)

Georgia has a background in Education, Arts and the Environmental movement. She has worked as a lecturer at Charles Darwin University, a Project Manager for the NTG Department of Education and been involved with several community organisations. Georgia joined the Darwin Community Arts team in March 2020 and has been Creative Producer for the Intermingle workshop series. Georgia enjoys a variety of visual art forms, particularly drawing.
---
Tania Lieman Creative
Creative Producer – Cementworx (Community Performing Arts Programs – DCA)
Tania Lieman has been working in community arts and cultural development for over 35 years. She is a specialist in the areas of puppetry, physical theatre and disability arts with multi awards for her work in disability arts. Tania is a freelance director, actor and producer. She is the Artistic Director of Luminous Productions an all-abilities theatre company in Darwin.
---
Eve Pawlik
Creative Producer – UNTiTLED gallery+studio (Frontline)
Arts Facilitator – Free Space Studio
Based in Gulumoerrgin, NT, Larrakia Country, Eve Pawlik is a multi-disciplinary artist working with photography/film, sculpture and painting. Primarily her work has been alongside communities developing artistic, culturally and socially meaningful programs in remote and regional Australia. Passionate about storytelling, Eve is always curious about new ways in which we can engage and share those stories. Eve's roles with Darwin Community Arts include Facilitator for Free Space Studio and UNTiTLED gallery+studio Creative Producer.
---
Shay Jayawardena
Creative Producer – Mayala-Bol
Shay is a visual artist with practice mostly in painting and sculpture. She has walked alongside culturally and linguistically diverse, LGBTI, neurodiverse and First Nations communities across Australia and overseas with a passion in being with people so they discover and nourish their hidden and overt gifts. With a fascination in how we metabolise and spit out the world and each other, Shay is interested in what it actually means to build capacity, connect, feel empowered, and belong.